A SCAMMER is impersonating RIM and sending emails to our members from gunas@recycleinme. I am the founder, CEO of recycleinme.com a venture of whitelake organics private limited owned by me. He is using my name and also sending SCAM emails from (eo3454476@gmail.com) but spoofed as gunas@recycleinme.com.
Mail Subject : Hello

Mail Body :

Hello,

Do you have a moment to chat on email? I have an obligation that I would like you to complete ASAP.

Regard,
Guna Seelan
CEO
Recycleinme
2nd floor, Adv Dharmaraj
Complex, Court Road, Nagercoil,
TN - 629 001. India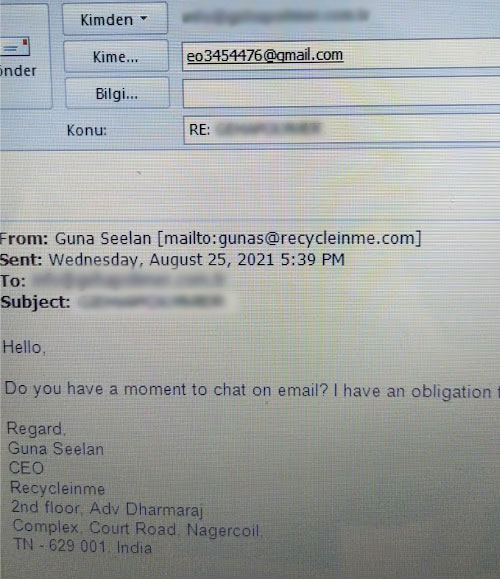 We have made a complaint to Cyber Crime and also notified Google. We request you to kindly notify Google if you receive mails or friend requests.
Thank You Very Much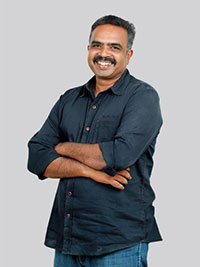 Gunaseelan
CEO, RIM

LET US FIGHT SCAM TOGETHER